Welcome To International Sim Racing Association
Dalton Back To Victory Lane
2014-08-06 01:36:08 - Posted By: John Hensley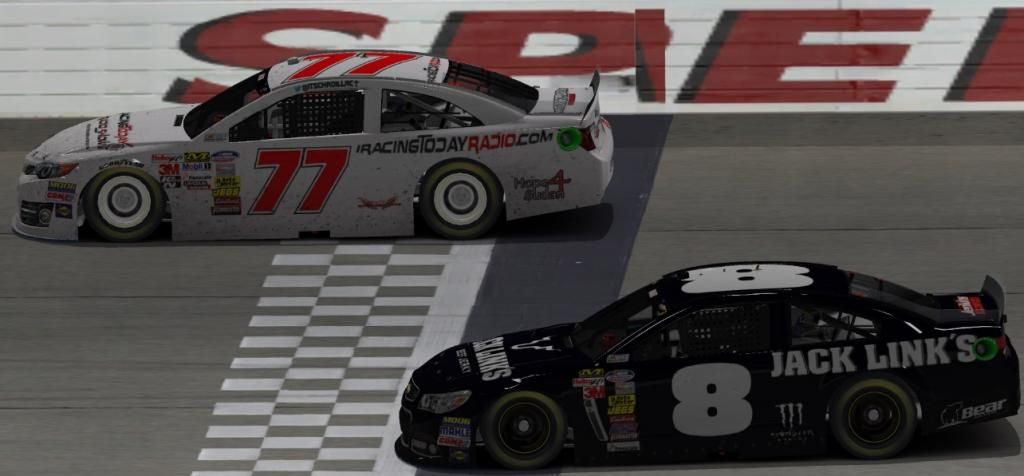 Chad Dalton is no stranger to victory lane in the POWER Series. While only competing on a limited basis he has won 8 races in just 19 starts. He returned Sunday night to try another shot at adding his name to the list of 8 drivers who have already won this season. Kentucky winner Jeff Ward did not make Dalton's task easy by any means as he quickly claimed the pole with a blistering fast lap that had all drivers wondering how they would keep pace. Action picked up early for the second week in a row as David Boden and the adjusted points leader Corey Davis made contact on lap one. Both drivers were unable to continue due to heavy contact. The incident caused Davis to eventually drop the points lead to Mike Kelley after the race. On the restart Dalton jumped out to the lead but it was only a matter of time before Ward put the black #8 out front on lap 12. Ward dominated the middle stages of the race as green flag stops did nothing to help drivers Dalton, Kelley and Tim Johnston try to catch him. On lap 161 the caution flew for the second time and gave drivers a break from the dominance that Ward was showing. In the 156 laps since the early race restart, Ward had lapped all but 5 cars in the field. The restart on lap 166 saw Ward jump out to a big lead once again while Johnston and Dalton battled for second. It was the second of two back to back cautions on laps 177 and 188 that changed the outcome of the race. While Ward pitted for four tires, Dalton and current 3rd place driver Doug Sigmon only took 2 to lead the field to the restart and put Ward back to 3rd. While Ward was able to get around Sigmon after the start, Dalton held his ground using the high line and was able to hold off Ward for his 9th career win in the POWER Series. Ward finished 2nd while Brian Motisko, Sigmon and Dave Correia rounded out the top 5. Mike Kelley will take over the adjusted points standing by just 3 points headed into Rockingham next week.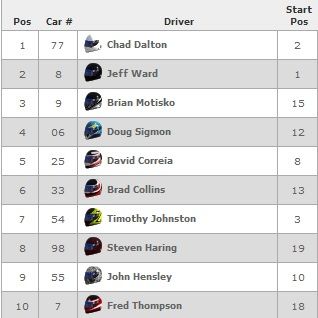 POWER Series Goes Short Track Racing
2014-08-02 20:05:41 - Posted By: John Hensley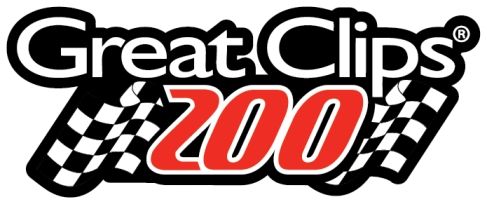 The POWER Series heads to Iowa Speedway this Sunday to tackle their first short track of the season. Corey Davis continues to lead the 'Adjusted' Points Standings over Mike Kelley and Kyle Taraska. 
Pre-Race info has been posted in the forums. Sign-ups are still open for Season 8 of Gen6 action. Feel free to contact John Hensley in the forums for more info.
Taraska Survives a Wild Race at Indy
2014-07-30 04:08:53 - Posted By: John Hensley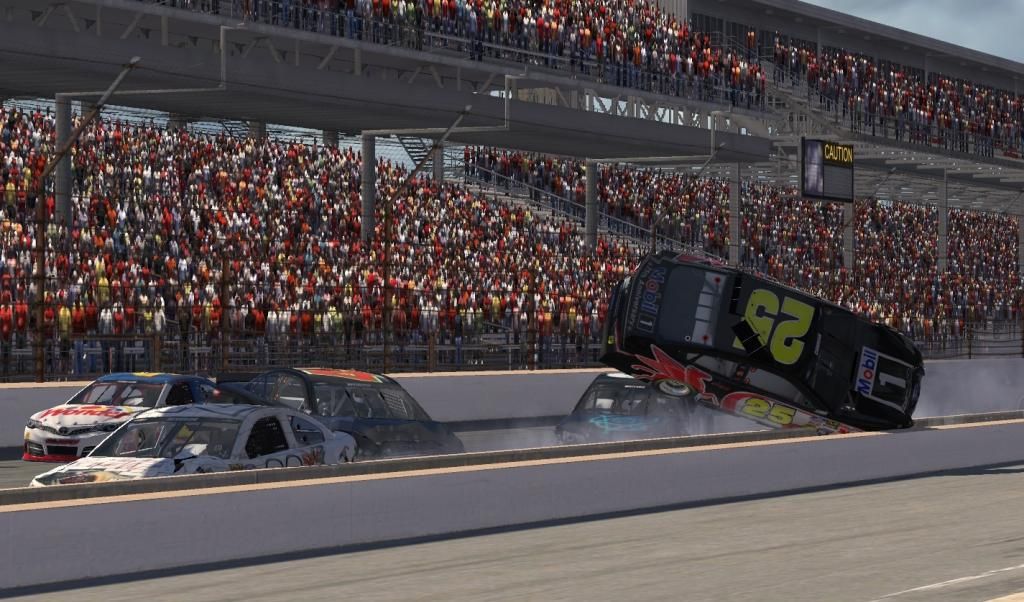 Defending Series Champion Kyle Taraska is quickly adding another title to his resume: Flat Track Specialist. After winning earlier this season at Pocono, Taraska was hoping to go 2/2 at flat tracks so far this season. Last week's winner, Jeff Ward, set out early to prevent that by taking the pole with a new track record. Ward took the lead and set sail early on the start until a scary crash on the frontstretch sent the field to pit road. Taraska made his strategy move early by taking two tires to gain the lead. After the restart Taraska's two tires proved no match for the four tires of Ward, Tim Johnston and Saif Faries. Ward was forced behind the wall on lap 25 when a wheel hub broke on his #8 Chevrolet giving the lead to Mike Kelley. Kelley, a flat track ace in his own right, was working a strategy that saw him off cycle with the rest of field. While Kelley was running his own race, Taraska and Faries were doing battle to keep pace. Faries' race would go bad on pit road, however, after contact with a lapped car forced the #3 Ford behind the wall. For the next 60 laps race strategy and green flag stops shaped the field for the run to the finish. Johnston laid all his cards on the table during his final stop by taking two tires and the lead. Taraska, who saw the effects of two tires versus four early, chose four for his final stop. The four tire call by the #88 team proved to be the right one as Taraska powered by Johnston on lap 93 for one final lead change. Taraska survived a green, white, checkered run to the finish and narrowly beat Corey Davis to the flag stand. Johnston finished 3rd while John Hensley, Kyle Guerry and Mike Kelley all survived a rough and tough last few laps to round out the top 5.
Davis Leads Series Into Indy
2014-07-26 20:08:39 - Posted By: John Hensley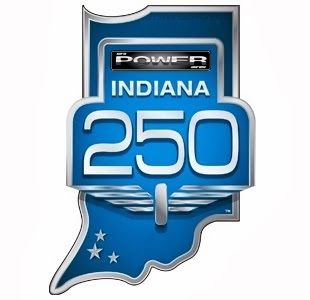 Corey Davis returns to Indianapolis as not only the defending race winner but the series points leader. Davis leads the 'adjusted' standings by just 2 points over Mike Kelley headed into Sunday nights race. The top 5 drivers are seperated by just seven points eight races into the season.
Series sign-ups are always open to those that would like to join the series. All race info for Indy can be found in the pre-race section of the ISRA forums including start time, setup info and race length. Feel free to contact John Hensley for any question you may have regarding the 8th season of the POWER Series.
Ward 8th Different Winner in Victory Lane!
2014-07-21 19:59:24 - Posted By: John Hensley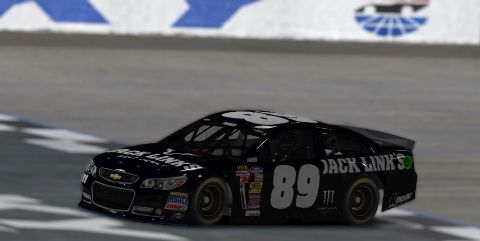 Entering Sunday the POWER Series has seen seven different winners in its seven races so far this season. Jeff Ward made sure that not only would there be an eighth but that it would be a new series winner altogether. Kyle Guerry also made sure that the season would see its eighth different pole winner this season when he put his Ford Fusion on top of the qualifying boards with a new track record. Guerry's first series pole was short lived, however, as series veteran Saif Faries jumped  into lead on the start of the race and set a blistering pace in the early stages. Faries would eventually give up his lead when he spun trying to make a green flag pit stop on lap 32. After stops cycled out it was Tim Johnston showing the way with Robert Lynn and Mike Kelley giving chase. The only caution of the race flew on lap 80 when Dave Correia spun out on the frontstretch as the leaders were coming around to put the New England driver a lap down. The restart on lap 85 provided the race with its biggest mix up in the standings. Faries, who had spun his tires on the start, made contact with outside wall and resulted in a mad scramble for safety behind him. In a controversial call from race control, drivers Ryan Piland, Marcus Napier, Guerry and Lynn were black flagged for passing before the start/finish line. As drivers dodged trouble behind them Johnston, Kelley, Ward and Corey Davis led with a huge gap and would rely on pit stops to settle the race finish between them. Johnston would use a 2 tire stop on lap 101 for his strategy while Ward would do the same on lap 114 to try to run down the 54 of Johnston on fresher tires. With six laps to go Ward would do just that by passing Johnston and driving to his first career POWER Series win. Davis would charge to second while Johnston slipped back to third. Kelley and Terry McCuin rounded out the top 5.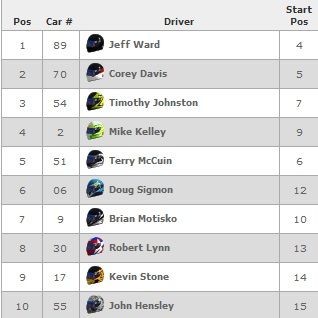 Next week the series goes to Indianapolis for race 9 of the season.